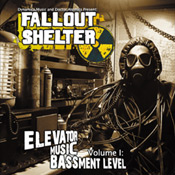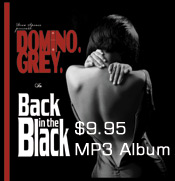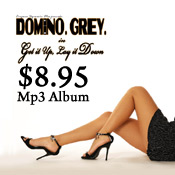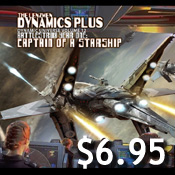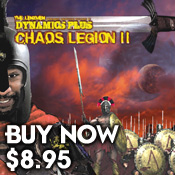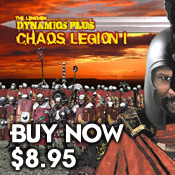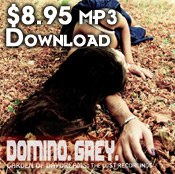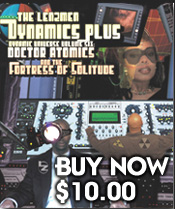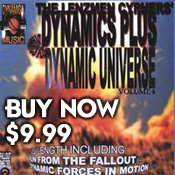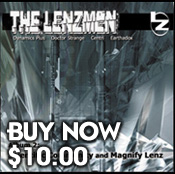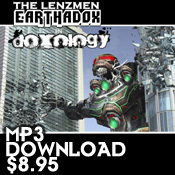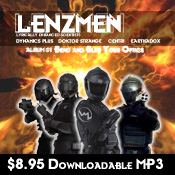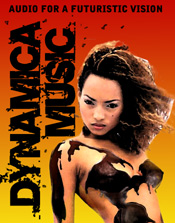 Press Reviews and Interviews C.H.A.O.S. Legion I & II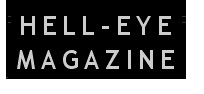 HELL-EYE Magazine September 2009
"There may not be in the world an example of another genius so universal, so incapable of fulfilment, so full of yearning for the infinite, so naturally refined, so far ahead of his own century and the following centuries".
- Hippolyte Taine, 1866
-famous French critic and historian, regarding the exploits of Leonardo Da Vinci.
The same can be said for Lenzmen MC Dynamics Plus. Throughout his career, he's crafted numerous quotables, jaw-dropping concepts, and shown lyrically supremacy on each song on his albums."
READ THE FULL REVIEW on the Hell-Eye magazine blog...
Check out the Archived JPEG HERE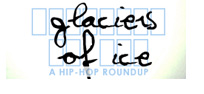 Lost at Sea.net August 2009
"Dynamics Plus is kind of a nerd. On his albums C.H.A.O.S. Legions I and II, the MC/ producer has created a World of Warcraft-style hip-hop scenario, or something right out of 300. Tales of Roman battlefields and futuristic Centurions are spun over big and sometimes eerie beats. This is D&D rap for role players. But even at its most serious, it seems clear that Dynamics is having fun with the characters he is creating. Besides, horrorcore is so early '90s - the future is RPG-core. "
Archived JPEG HERE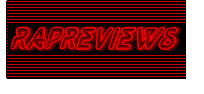 RapReviews.com July 2009
"This is an experience from start to finish. Listening to one song is much like catching 5 minutes of a movie, you may be able to discern what is going on, but you need to experience the whole project to understand it. As whole, this project is entertaining and unique. Not since Prince Paul's "A Prince Among Thieves" have we had something like this in the rap landscape."
Read the full review at RapReviews.com or as an archived JPEG HERE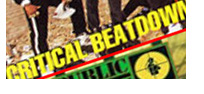 Critical Beatdown Magazine June 2009
"This is the sort of project that takes alot of time and thought to create and Dynamics Plus has done a remarkable job..Not only because of the excellent vocals and the fact that he plays the part and voice of many different characters,but also for the fact he is behind the entire production and mastering of the album plus the dope cover artwork..Definatly a man on a mission and a feat not many other artists are capable of...

...On the whole,this is a dope Lp...The type of album that the more you listen to it,the more it grows on you..Theres alot going on in it and you pick up on differnt things each time you put it on which is dope as its stops it from getting boring. That being said though, i dont think its the type of album that will appeal to the wider audience who like the easy listening type of hiphop if you know what I mean, but I dont think thats the audience that Dynamics Plus set out to reach anyway...Those who can expand their mind and do actually have an active imagination will apreciate an album like this as it stands away from the norm."
Read the full review at the Critical Beatdown Magazine MySpace page or as an archived JPEG HERE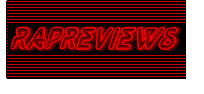 RapReviews.com June 2009
"Overall Chaos Legion I is a dope concept album and executed well... Chaos Legion I is recommended to those looking for something different and ambitious in their music and wouldn't mind a hip-hop album that is also a movie and comic book all rolled into one."
Read the full review at RapReviews.com or as an archived JPEG HERE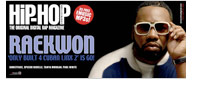 Hip Hop Connection Magazine May 2009
"With talk of robotic gladiators and centurians on hovering crafts set against a suitably space-age sounding backing - think the celestial overtures of the Deltron 3030 project forged with traditional underground rap energy and you're not too far off - it grabs your ear from the go and comes up trumps on the intrigue tip."
Read the full review HERE.


Check out the older archived reviews for previous albums...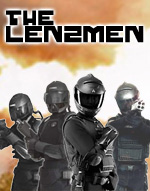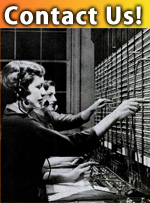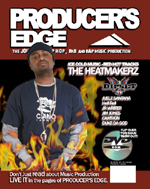 Do you make music?
Then you should be reading this. Really.

Producer's Edge Magazine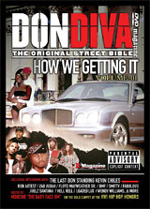 The Lenzmen track Residue is featured on the DonDiva DVD 'How we gettin it'. It plays before the Loaded Lux freestyle segment. A few other tracks from Dynamics Plus are sprinkled throughout. Also, check for the producer Sean Maru. His track appears at the Beginning of the P-Star segment.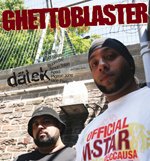 Dynamics Plus is featured in the Pages of Ghetto Blaster Magazine issue 15. *purchase any 2 products from the Music Store and receive a copy* The Article can be found here.